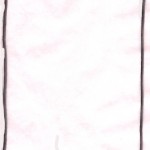 It's been awhile since I've written about online dating.  That's because there's nothing exciting to report.  But there's always entertaining stuff on these sites.  Here are five observations/things I've learned this week:
The title (with punctuation unchanged) "Single Jewish Man Living Alone!" is an actual heading. Like that's a major selling point. Puh-leeze.
A man described himself as of "Easter-European descent" – so do they get chocolate bunnies over there or what?
I was matched by eHarmony with a sugarbeet farmer. Really, eHarmony? Is that all you've got?