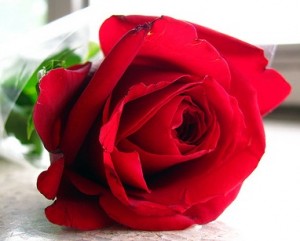 Week 4, and there are already declarations of "I want to spend the rest of my life with him" among the women.  Yep, sounds about right.  Chris Harrison doesn't help matters when he announces that Sean is confident his wife is among the 13 ladies that remain in the house.
A shirtless Sean (in his skivvies, no less!) begins the show talking about how this week, he's focused on making sure the women trust him.  He says this with a straight face.
Selma gets the first date, and says she can't wait to "take it to the next level."
Meanwhile, Leslie H. is starting to lose it.  She wants Sean to "see she has a heart and is there for the right reasons."  Wow!  Two Bachelor-isms in one!  But, alas, she sits at home while Selma and her magical tank tops go out with Sean.  I don't understand why she chose to wear two tank tops and yoga pants on her date, but I've given up trying to understand the show at this point.  Sean picks her up in a limo and they drive to an airport and board a private jet (promotional consideration provided by Bluestar Jets) while Selma continues to spout tired Bachelor sayings like, "Is this really happening?"  "I feel like I'm dreaming. It's beyond everything I ever imagined" and "I feel like a princess in a castle."  For a second there, I thought she was a doll where you pull the string and it talks.  I can see the box now: "Sexy Selma! Now with THREE phrases!"
They arrive in the desert and Selma starts sweating.  Surprise!  They're going rock climbing in Joshua Tree National Park.  Selma is unimpressed to say the least.  She keeps repeating that she doesn't do well in heat and she's scared of heights, too.  This should be fun.
There's a lot of grunting and swearing (from Selma. Sean doesn't use curse words.)  But, she did it! Her feelings for Sean propelled her to the top of the rock. (Seriously, she said that he gave her the courage and adrenaline to do it.  So much for sisters doin' it for themselves.) "I'm sitting on top of the world, " said Jugs McGhee, as she was sitting with Sean on top of the mountain.  They get freshened up to hang out after, and – surprise #2 – there's a campfire outside a couple trailers in the middle of the desert! So romantical!  (I think they're the same ones from Blakeley and Tony's "Bachelor Pad" date.)  Selma tries to make the most of it and asks Sean why he's still single.  Sean said he'd had one serious relationship after college but she wanted to get married but he wasn't ready.  Selma said she was born in Baghdad and grew up in a strict home where dating is done in private.  She then explains that she can't kiss him as it's against her religion. (Not really, but her mom would be PISSED.)  When she talked about her strict upbringing and her parents' disapproval of her being on the show, she actually whispered, because rocks have ears and we all know coyotes can't keep a secret worth a damn.
Apparently Selma's not willing to kiss him until she's the only one left.  Sean seems to be OK with this and gives her the rose.  Selma goes on about how her "fairy tale is just beginning" and that "Sean is her Prince Charming."  Queen O'Blueballs is very pleased with herself.  We'll see how long this "no kissing" thing lasts.
The second date card arrives, and it's a group date, where the girls are expected to "roll with the punches." Lindsay takes this quite literally, believing they will roll down the hill in a giant hamster ball. (Really? You got a hamster ball from that?)  Nope, it's roller derby.  The girls will be split into teams, re-learn where their center of gravity is, and eventually have a bout.  One-armed Sarah was having a rough time but decided to participate anyway.  Fit model Amanda tells everyone that she's played before and relishes "getting into everyone's head."  Karma comes back and bites her in the ass – she brags about how she's killin' it and lands on her chin.  At least she's a fit model and not a face one.  A medic/producer asks how she's feeling and she has trouble opening her jaw.  Hope she signed a waiver!  For the second week in a row, a Bachelor contestant has to seek medical attention.  (What a bunch of wusses!)  The producers chicken out and cancel the bout, and a junior high-style free skate is held instead.  (Roller derby is serious, yo.  Check out my roller derby experience here.)
Later, the group sans Amanda heads to a rooftop bar.  Tierra resumes her perch staring daggers at all the women.  Tierra says she doesn't want a sympathy rose.  Amanda comes back from the hospital without any injuries.  She wants the sympathy card and plans to milk her face plant for all its worth.  "I feel like I can't talk," she tells Sean.  Ok, so STOP TALKING.
Since it's been 5 minutes and she can't sit still and play by herself, Tierra starts stirring up drama, which is ironic considering she says she's above the drama but her eyes say she's thisclose to losing her shit.  Robyn refers to Amanda's team members and inadvertently doesn't mention Tierra, which is Just. Too. Much. For. Tierra.  Tierra storms off and says she wants to leave the show.  Meanwhile, Sean's making out with Lindsay.  Tierra starts sobbing, with the ugly cry/snort. "I can't be tortured like this!" *snort* *sniffle* *snort*
An oblivious Sean and Lindsay bound down the stairs to the hot tub in their swimsuits, and Tierra hides behind the door and jumps out a la Jennifer Jason Leigh in "Single White Female."  Her obnoxious tactic worked and he REWARDS her shitty, manipulative behavior with a rose.
The last date card went to Leslie H.  Sean arrives wearing a plaid flannel shirt under a vest (!) and gives Leslie H diamond earrings to wear on their date. "Leslie deserves to be treated like a princess," Sean says, and we all know where this is going.  He drives a fancy car and takes her shopping on Rodeo Drive.  So basically they're reliving the "Pretty Woman" scenes where the guy treats the prostitute to some nice clothes and a purse.  They go to Badgley Mischka ("every girl's dream!) to pick out a dress, followed by a trip to Neil Lane for a loaner 120 carat diamond necklace. (Frankly, I'm surprised a 300-pound bodyguard didn't accompany them on the rest of their short date.)
Leslie H is gaga for Sean.  She drank the Kool-Aid and says when she looks at Sean she sees her future husband.  At dinner, Leslie H says communication and trust are key to a relationship.  Sean (again) waxes poetic about his wonderful family.  Then, Leslie made a terrible mistake.  She told Sean her parents divorced when she was 5.  Cue the brakes, Sean!  Apparently, in Sean's world, coming from a broken home is a dealbreaker.  Sean, always the master of mixed signals, grabs the rose, and breaks Leslie H's heart by saying he doesn't like her like that.  Why does he grab the rose while he breaks up with the woman?  He did that last week to Kacie B and this week to Leslie H.  "I'm sorry, I just can't give you the rose."  But apparently he'll beat you with it, though.  Sean walks her to the car, where he awkwardly removes the million dollar necklace from her neck.  At least she gets to keep the earrings.
The next night at the cocktail party, Sean and AshLee have a Willie Nelson moment – 'cuz she's always on his mind!  (Get it?) Robyn tries her best pickup line on Sean.  She tries to be all sexy when she asks, with a piece of a chocolate in her hand, but it comes out fast and has the opposite effect. "Sean, do you like chocolate? Do you like the taste of chocolate? Do you wanna taste the chocolate? Which chocolate do you want to taste?" He laughed and then kissed her.
Meantime, back on the couch, the girls are talking shit about Tierra, and Tierra starts talking shit about the other girls.  Tierra makes a fake apology (it's fake because she led off with an apology to Robyn and another girl but proceeds to call them out for their "wrongs." "I've learned to accept you for you."  Uh, thanks?
Catherine makes her first appearance on the show and gives Sean an index card with a lipstick kiss on it.  They talk about how much fun they have together, which is remarkable since I'm pretty sure I've never seen her before.
At the Rose Ceremony, Sean says he has real feelings, which surprises him, as he explains that he "had no idea [he'd] feel this way so quickly" – um, wasn't he on the show last season?  Amanda's rose ceremony look is very Viola Swamp/"Miss Nelson is Missing" – her lip color was pretty heinous.  Apparently, fit models don't get makeup lessons. One-armed Sarah's fishtail braid is impressive, though I'm pretty sure she had some help.  Everyone but Amanda gets a rose.  Her heart is bruised, to match her face.
Next week, be sure to tune in to the two-night event – complete with helicopter rides, another Tierra breakdown, and a record third trip to the hospital.
Photo courtesy of Flickr user Blair_25 under a Creative Commons license.