My dating adventure started innocently enough, over a lunch with a former colleague of mine from my first marketing job out of college. Kate had been rather unlucky in the dating department while she was in Chicago. She moved back to her native New York, and we fell out of touch for awhile (awhile being seven years). With the advent of Facebook and LinkedIn, we reconnected, and caught up online. She told me that she had met this great guy online (eHarmony, to be exact), and her giddiness was palpable, even through the computer. We chatted a bit about her experience, that she had to kiss a lot of toads before finding the "One", and that it took her a full year on the site before she met him. She's now married and living on the Upper East Side in a one-bedroom with her Prince Charming. I'm a rather impatient person, so I decided to take it to the next level – what if I join ALL the online sites at once, give myself 90 days, and see what happens? I wasn't planning on chronicling these adventures, but after being on one too many painful Starbucks coffee dates (and knocking over a particularly expensive display of coffee cups), I decided that I had to write about it. SOMETHING good had to come out of my misadventures and bad dates, and I've always enjoyed entertaining my girlfriends, so I started keeping a journal of sorts. Every week, I'd send the latest dispatch to my girls, who would call and ask me if I was making this up or exaggerating in any way…and sadly, no, I was not. I was beginning to think I would never find someone I'd enjoy having dinner with, much less share my life. But at least I'd have some good stories.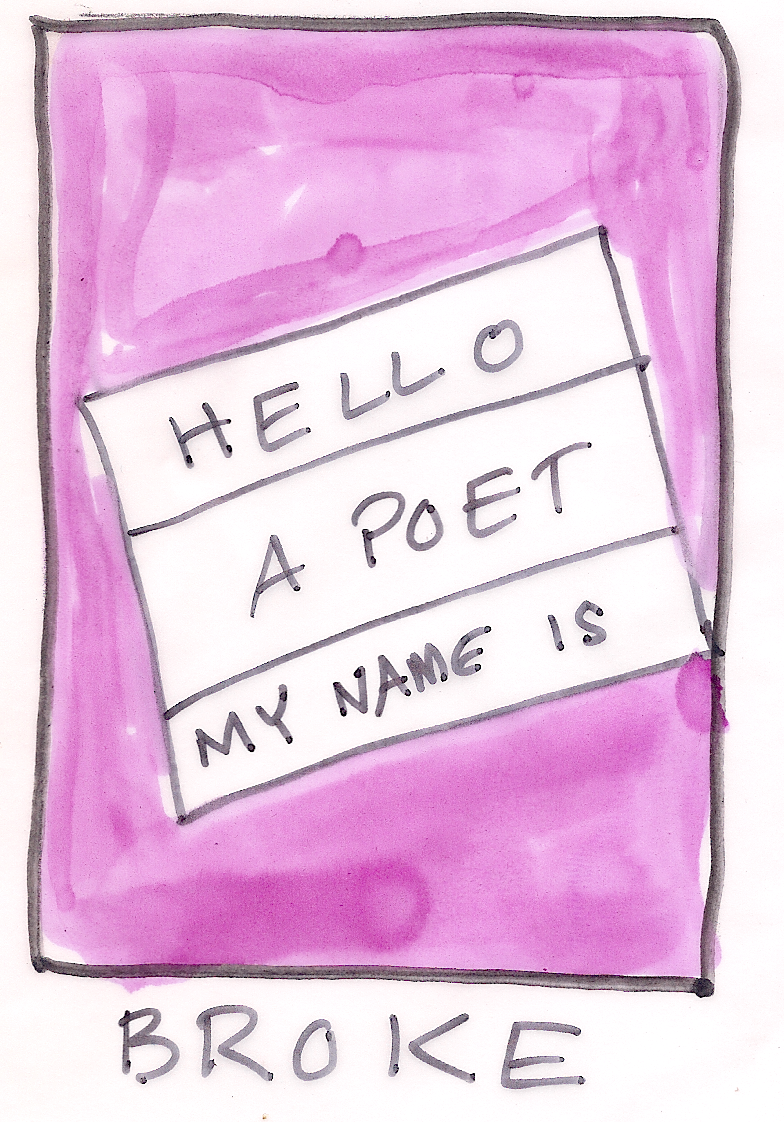 WEEK ONE:
I'm not gonna lie. The only reason I logged onto eHarmony was because I wanted to see if I would be accepted.  A friend of mine told me she was rejected (rejected!) from the site, and they wouldn't take her money.  I figured it would be good to know if I passed and, hey, the free personality profile didn't hurt either.
One of my first impressions from my kiddie pool of suitors was that a surprising number of them included photographs of them without their shirts.  I'm sorry, did they think I was casting for a calendar? Wtf? Seriously, though… one dude named "George[1]" actually had a picture of himself shirtless, in a reclining position… wait for it… reading a book! All that was missing was a kitten in the background. Is he for real? It was a freakin' Folgers commercial. I kid you not.
I have to give props to Laundromat photo guy. He gets the reward for "best album cover art" this week. "Arthur" is sitting in a chair in front of a wall of giant washing machines.  He is seated in such a way that only the left side of his face is visible.  My mind is spinning with a variety of scenarios – does he have "Phantom of the Opera" face? Harvey "Two Face" Dent? A maj mole on the side of his face? I guess it's an artistic decision to select a profile shot for your profile, and I have to respect that.  Delete.
Then there's the camera-phone-in-mirror guy. This guy is hilarious.  He either (a) does not have any friends to take a picture of him, or (b) is too lazy to get a decent picture, neither of which is very conducive to making a good first impression.  The best is when he includes a series of photos that, when pieced together, create an entire picture of his face. Ooh, yippee! I like puzzles!  In the first picture, the entire left side of his face is blocked by the bright light of his camera phone flash.  In the second, the left side of his face is visible, but the right has the same lighting affliction as photo number one.  In the final picture, his chin/neck are illuminated in a creepy way – kind of like a sneak peek of what Halloween ghost story-telling adventures will be like if we ever make it to October. Which is highly unlikely. Because I hit delete.
I was an English major, so I find it highly irritating when someone does not take the time to hit "spell check" before they submit their profile. Some of my faves from the week:
"Bagain Whore" – this is bad news for several reasons, one, the aforementioned spelling issue, and second, he's cheap. Delete.
In response to the inquiry, "What do you look for in a partner?"  "Jeff" from Switzerland writes: "a compactible partner." Ok, Hannibal Lechter. Delete.
From "Loverboy" in Wyoming: One thing I'd like my matches to know: "I love to buy expensive handbags for women." He answered the question: What's your favorite book with "I don't read much." And his ideal lady is "pleasingly plump." Um, ok…?
Most Creepy Profile Award:
"A blue-eyed mick with a devilish grin" – turns out this guy was in his 40s, with one of those crazy mustaches – you know, the one that's super-waxy and curled up at the ends? How to describe…OK, remember the guy in the black & white movies that ties a damsel in distress to a railroad track, and then cackles into the camera with a titter and a tee-hee-hee, all the while twisting his mustache? Well, turns out he's alive and well and living in the Chicagoland area.
What I learned this week:
I started the week with wide-eyed optimism, vowing to keep my mind open and give everyone a shot and not hurt anyone's feelings. That lasted a good 24 hours.  In the "I want my partner to have X amount of education" I left it open to high school grads and above, feeling that perhaps my soulmate may be a dyslexic musician and world traveler who enjoys books on tape but did not have a great school experience. I wanted to remain open to meeting him, but in the interim my inbox was flooded with electricians, plumbers, and various union card-carrying "transportation professionals".  After trying to read through their profiles and getting frustrated with the typos, I decided to become an educational elitist and liberal user of the delete button.
Every man thinks he has an amazing sense of humor and can cook.
Guys provide their height according to the "basketball program" method.  You know the guy – the small forward on the basketball team would always add a few extra inches to his height as listed in the program and nobody would call him on it.  When asked, he'll say "oh, that's my height with my shoes on." Ok, sure. If you are Tom Cruise and are wearing lifters.  If a guy says he's 5'9", it really means he's 5'6".
I am a magnet for divorced dads.
I am also a magnet for middle-aged men.  (I'm 34.)
Artwork courtesy of the very talented Ann Reinertsen Farrell.
---
[1] Names have been changed to protect the (not so) innocent.