And there was not one surprise element in the two-hour finale, or the "After the Final Rose" special.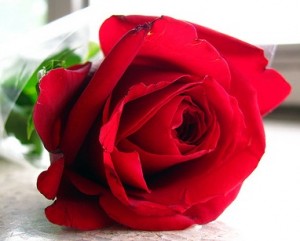 I'm not sure if I'm so nauseated because I have a bad cold with mucus pooling in my stomach or if it's the train wreck that was this season.  Probably the latter.
Joining Ben's hair stylist, who clearly quit midseason, the wardrobe department cut its losses and let Ben dress himself for his dates, which included an interesting suspenders/vest combo.  (Courtney was quite the actress, pretending that Ben's vest didn't bother her.)  Later on, he strutted around in a popped collar.  Not even kidding.
Ben's mother and sister came to visit and we finally get a chance to see where Ben's middle-part comes from.   For a moment, Ben's sister, Julia, seemed to see through Courtney.  But she also drank the Courtney Kool-Aid, after proclaiming that Courtney was an "amazing girl" who "had a lot of depth to her."  Really, Julia?  They got to you, too?
Let's get to the numbers:
If I had a dollar for every time ABC showed the Matterhorn during the show, I'd have $72.
3 – number of times Big Ben said he was "confused" (probably by Little Ben, but I'm just speculating)
4 – number of times Julia commented about "red flags" when referring to Courtney.
3 – number of helicopter rides
4 – number of times I gagged, especially when Ben said about Courtney, as they flew over the Matterhorn, "We're higher than the Swiss Alps and I hope our relationship is progressing to new heights."
2 – number of times Lindzi dropped her silverware during lunch with Ben and his family.
"I've loved you for a long time." Ben to Courtney.  Long time = 6 weeks, maybe 7.
I felt badly for Lindzi, who I thought was a class act, until she totally pulled a Jamie and told Ben, "If things don't work out, call me?"  Ugh.  He's not a catch.  You can do better, girl.
And now, for the best line of the night, courtesy of Neil Lane, the jeweler who brought Ben the engagement rings to propose to Ashley during last season's Bachelorette, and again this season: "This is not your first rodeo."
Here are a few of my unanswered questions:
Where was Lindzi?  Usually the runner-up attends "After the Final Rose" to get some closure.  Also, what's the deal with ABC this season letting the outcome be the worst-kept-secret in Bachelor history?  And why didn't they keep Courtney from trying on wedding dresses the week before the finale?  Isn't there something in the contract that you can't divulge the outcome?  What did you think?  Was this the worst Bachelor ever?
Photo courtesy of Flickr user Blair_25 under this Creative Commons license.