And then there were four.  In this week's episode, Ben went on the hometown dates to meet the "lucky" gals' families.  First up was Lindzi who, natch, rode in on a horse.  "Horses have been my life since before I was born," she announced.  Ok, not exactly sure how that works but I'll play along.  After reflecting on her breakup for the upteenth time, Lindzi made the first annoying metaphor of the night: "If you fall off the horse you get back on."  Or you get trampled.  Quick and painless, and I don't have to hear about it.  Bonus.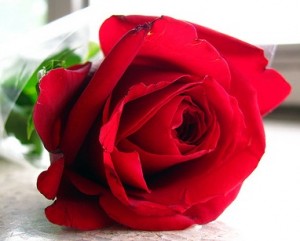 Lyndzi had an "exciting" date planned, complete with a picnic and carriage racing. With her parents.  Who completely kicked their asses, by the way.  The loser had to pull the winners' carriage back to the house for dinner.  What, no dinner bell? No frog races or ice cream social?  It couldn't have been more "Anne of Green Gables" if PBS had broken in with a pledge drive.
Let's get to the numbers:
1 – marching band welcome for Ben (courtesy of Kacie B. – what, no trip to the grocery store?)
3 – giant, unnecessary belt buckles worn on various dates (at least, there may have been more)
4 – number of picnics during the hometown dates
1 – fake wedding, complete with fake vows, cheesy bowtie and rings made out of plants
At least 6 – number of cheesy similes made, including this gem from Nicki at the cowboy boot store: "Finding the right boots is similar to finding the right partner – you have to find the right fit." Ugh.
4 – number of women still drinking the Ben Kool-Aid
1 – father who is a federal probation officer and doesn't drink
Next week, the three remaining women will accompany Ben to the Swiss Alps, from which I hope at least one of them will fall off.  (I think you know who I'm talking about.)  If the promo is any indication, there will be helicopter rides and hot tub time.  And the return of someone (Kacie B, perhaps?) who gets a free trip to Switzerland, courtesy of ABC.  Looking into my crystal ball, I predict more crying, at least 5 metaphors, 3 expressions of love by the ladies, and the consumption of LOTS of wine (on the show and on my couch).  Who do you think will return?