I should've known from the opening shot of a butterfly spreading its wings in Belize that this episode of "The Bachelor" would be heavy on the cheesy metaphors.  There were at least seven that I counted.  Between Lyndzi's "jumping out of a helicopter into the ocean is like love – you take a leap of faith" to Courtney's "each step (up the Mayan Ruins) was like a step in our relationship" — it was a little much.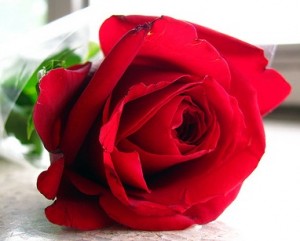 The episode started with Ben wearing two rather strange v-neck sleeveless tees on separate occasions.  Someone must really love L.L. Bean!  I think I saw one of them in my Mom's closet — in the 80s.
On the group date, one of the women pretty much freaked out that they were going to "swim with sharks."  First of all, the water looked 4 feet deep where they were SNORKELING.  Second, they were sand sharks.  There were no dorsal fins.  The production staff threw a few buckets of chum to heighten the drama, but that was a little much.  C'mon – they're SAND SHARKS.  They hang out in the sand.  They eat small bony fish, squid and crustaceans, so I really don't see what all the fuss was about.  Unnecessary drama.
One other thing – the commercials were a little random.  I get that it's the day before Valentine's Day, so Kay Jeweler's is no surprise.  Hair dye, I get it.  But Nasonex?  Really?  Are women more susceptible to pollen and environmental allergens that it would merit multiple commercials?  Not really.
OK, let's get to the numbers:
6- number of women at the start of the episode
4 – number of women who remain, and will receive hometown dates
1 – number of helicopter rides
4 – number of prop plane rides
3 – references to the "unbelievable journey"
3 – grand total of women who've warned Ben about Courtney
4 – number of women who are either in love or "falling in love" with Ben
1 – number of times Ben said that hanging out with one of the women was "easy peasy"
8 – number of "sharks" in the water during the group date
6 – number of women Ben kissed
2 – legs hastily shaved during the 5 a.m. surprise wake-up on the group date (same number of pits shaved)
4 – number of women that cried
1- number of times Emily compared Ben to "cheesecake in swim trunks"
More than 20 – number of weird faces Courtney made at various times during the episode
1 – example of poor citizenship in the form of a fairy tale message in a bottle written by Lyndzi and Ben that is washed up on a beach somewhere in Belize
Four women remain.  Who do you think should go home next?