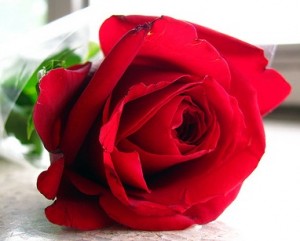 Tonight's episode began with 9 women in Panama and ended with 6.  We got to hear what Jamie and Casey S's voices sound like, as they've NEVER spoken a word so far this season.  Also, we got an (awkward) walk down memory lane as two women embarrassed themselves by acting like seventh graders and making a magazine collage project about Ben (Blakeley) and straddling Ben while instructing him on how to make out i.e., whose mouth is open/closed first (Jamie).
Let's get to the numbers:
1 – number of helicopter rides
2 – number of women on the show remaining that I didn't recognize
8 – number of women Ben kissed
3 – number of things Kacie B. was instructed to bring on her one-on-one date to a deserted island (for those that are interested, she brought a stuffed green monkey (!), corkscrew and a bag of candy.) Only one green monkey?
1- number of (dead) fish that floated into Ben and Kacie's net during aforementioned deserted island date
2 – number of times Kacie B. has said that she "can't wait" to go to the grocery store with Ben this season – Krogering, here we come!
5 – number of times Blakeley treated Ben like a pole while dancing with him during salsa lessons
3 – number of times Ben said he wanted a woman who would "go with the flow."
3 – women who cried this episode (interestingly, only 2 cried about Ben)
15 – number of seconds after which Ben's hug with Blakeley became uncomfortable for everybody
3 – number of people who independently told host Chris Harrison that Casey S. was in love with another man (I loved that she wasn't crying about Ben in the limo, but rather that she was in love with a guy that didn't want to marry her. "This sucks. *sob* It's still not gonna work. *sob* Now i have to find someone else. *sob*" Gotta love the Bachelor…)
1 – new uses of the word "fancy" discovered during tonight's episode of "The Bachelor", courtesy of Jamie.
Jamie (straddles Ben in a miniskirt): "I don't want to be fancy with someone unless I really respect them and trust them."
Ben: "This is fancy?"  Jamie answers affirmatively, then attempts to coordinate their tongue kissing by offering up directions and a hearty "Let's go explorin'!"
Next week: The six-pack head to Belize.  Any guesses on helicopter rides?