Week 5 finds the Bachelor and his harem in Puerto Rico.  There are two 1-on-1 dates up for grabs, and a group date, the latter of which consists of a baseball game.  The clue for the mystery date read: "Diamonds are a girl's best friend."  Lyndzi, who is about as coordinated on the field as Bambi learning to walk, said (rather unconvincingly),"These diamonds are way better than the sparkly kind!"  Yeah, right.  I didn't buy it either.  The winning team won a beach date with Ben.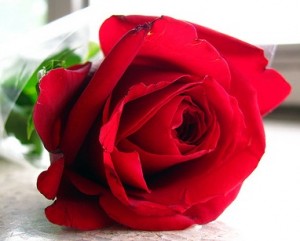 I finally figured out who Lyndzi reminded me of – Christine Taylor, Ben Stiller's wife and the girl who played Marcia Brady in "The Brady Bunch Movie."  Marcia, Marcia, Marcia!
Ok, onto tonight's numbers:
10 – number of offensive-looking yellow painted fingernails Nicki displayed on her date
2 – number of helicopter rides in tonight's episode
3 – outfit changes during Nicki's one-on-one date with Ben
1 – number of Kardashian sisters on the yacht date with Ben – oh, wait, that was Elyse – she was wearing a leopard bikini, honest mistake.
5 – number of women Ben kissed, one of whom he promptly sent packing
4 – women who cried at various times throughout the episode
24 – number of years it took Elyse to "accomplish everything she wanted to do."
2 – times Elyse shot herself in the foot on her 1-on-1 date by saying (1) I've essentially peaked, and (2) I'm sick of being single.
1 – number of times David Gray's song "This Year's Love" played while Ben walked alone on the beach after sending Elyse home, rose in hand, then dramatically releasing said rose into the ocean.  What, doves weren't available?  (Two weeks ago, he played the piano during a date to show how musical/what a catch he is.)  Is ABC is paying a licensing fee?
2 – times PhD student Emily has jeopardized her time with Ben by trashing Courtney to him in as many episodes.
Tonight's award  for most irritating goes to ….Courtney, who wore a t-shirt that read "Be Nice" while threatening Emily and bitching about all the other girls behind their backs.  She also exhibited obnoxious side-boob and said, "I don't know if he's ever skinny dipped with a model before."  Gag.  Just gag.
Next week, the group heads to Panama, where there appear to be at least three more helicopter rides.  Stay tuned.
Photo courtesy of Flickr user Blair_25 under this Creative Commons license.