So I was informed that 17 guys were interested in me. This was a great "shot-in-the-arm" until I clicked and saw…
Gerry "the Mullet" – verrryyyy short in front and a party in the back. A party I am not RSVP-ing to anytime soon.  Delete.
Frankly, I am getting tired of the Lionel Richie references in the headline of guys' profiles – think "Hello – is it me you're looking for" – without the proper punctuation.  Real original.
Also slightly annoying was Jeffrey who proclaims: "hey you just found your dream lover." Yeah, if my dream lover was shorter than me and bald, then yes, yes I found him. Delete.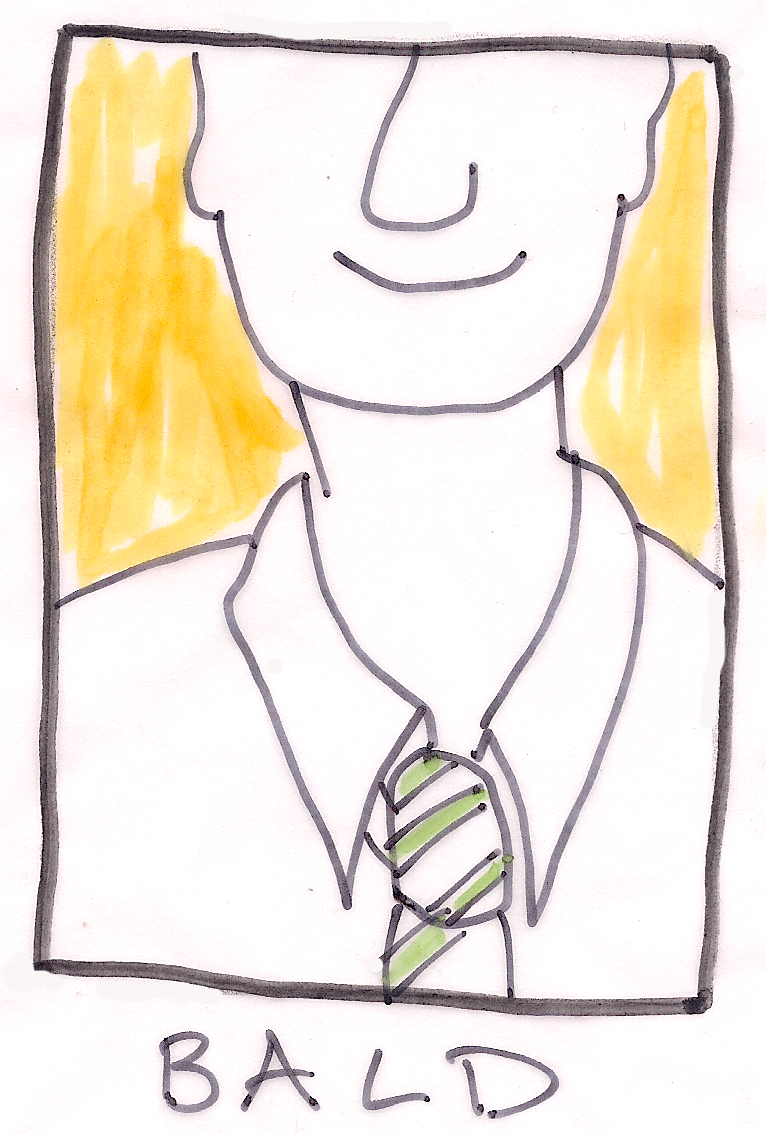 When asked what he is most passionate about Karl writes: "I am passionate about passion.  I'm passionate about having life with passion and having passion with life. A life without passion is like a life without…life." I don't know, Karl sounds a little too deep for me. Next.
I don't know about this next one. Jason, a 40-year-old from the 'burbs is speaking in non-sequiturs now. In describing himself, he says: "Cool when discussing thoroughly. I can be affectionate if you show mutually. Open minded is plus. That's simple. Isn't?  :)" Oh, and did I mention he lives with his parents? Bonus, isn't?  AHHHHHH! My head is going to explode!
My next "match" is Jack, whose occupation is listed as: "I am a dissabled [sic] American surviving I walk and drive". I almost feel bad making fun of his profile. Almost. "SINGLE ATTRACTIVE MALE SEEKING LIFE PARTNER" the headline trumpets.  It continues: "I AM A 39 YEAR OLD SINGLE MALE WITH AN ARTIFICIAL LEG BUT THAT DOES NOT BOTHER ME BECAUSE I DON'T LET ANYTHING GET ME DOWN."  First, I don't like being screamed at, and second, it would never work because I would want to play "Hide the Leg" whenever he bugged me, which I have the feeling would be quite often. Next.
John asks: "Are you as odd as me?" – Intrigued, I click on his profile. Yep, he's odd. Nope, I'm not as odd as him. Next.
I wasn't going to write today, but there were just too many statements by guys on Chemistry.com that I couldn't overlook it completely. So thanks, Sam, for letting me know that in your free time you like to play guitar (normal) and draw animals (not normal). "I'm sort of in a pet drawing phase lately and have been drawing peoples [sic] cats and dogs for them. If you're interested in seeing any, just ask!"  Ask me about my animal drawing – um, no thanks. Delete.
Kurt writes that he wants a lady who is "able to wear a dress to paint the town red, and be able to wear sweets [sic] and watch a movie on the couch."  First of all, I am "able" to wear a dress, I just choose not to. And second, exactly what kind of sweets are we talking about? Nutty Buddies, not so much. Cinnamon rolls, sign me up.
Art by the talented Ann Farrell.